Bay Feature Mobile Home
Traditional Park Home with Architectural Mouldings. The classic Bay Feature Mobile Home. A timeless design on any park location. Manufactured to our highest specification we use real constituted Portland Stone for the corner Architectural quoins. Spray Render on a render board with cavity wall. Large Bay Windows in factory painted timber. Slate Tile Roof.
Commercial Factory 1990 Lodges didn't do this design the justice it deserves. Done right it's a timeless elegant design that would sit quite nicely in the grounds of any a Listed Building Estate. Including a bay window adds feature internally to a living room or study that more interesting than a plain window. The secret to this design is using real stone for the external features. This is now available just from 25mm deep, no thicker than cladding, so it's an easy addition. The render is spayed onto a long life external render board and includes an impregnated colour that is also long life. Dozens of beautiful postal render colours to choose from, we've matched Portland Stone with Cream White Render and an off white Wooden Window in this example.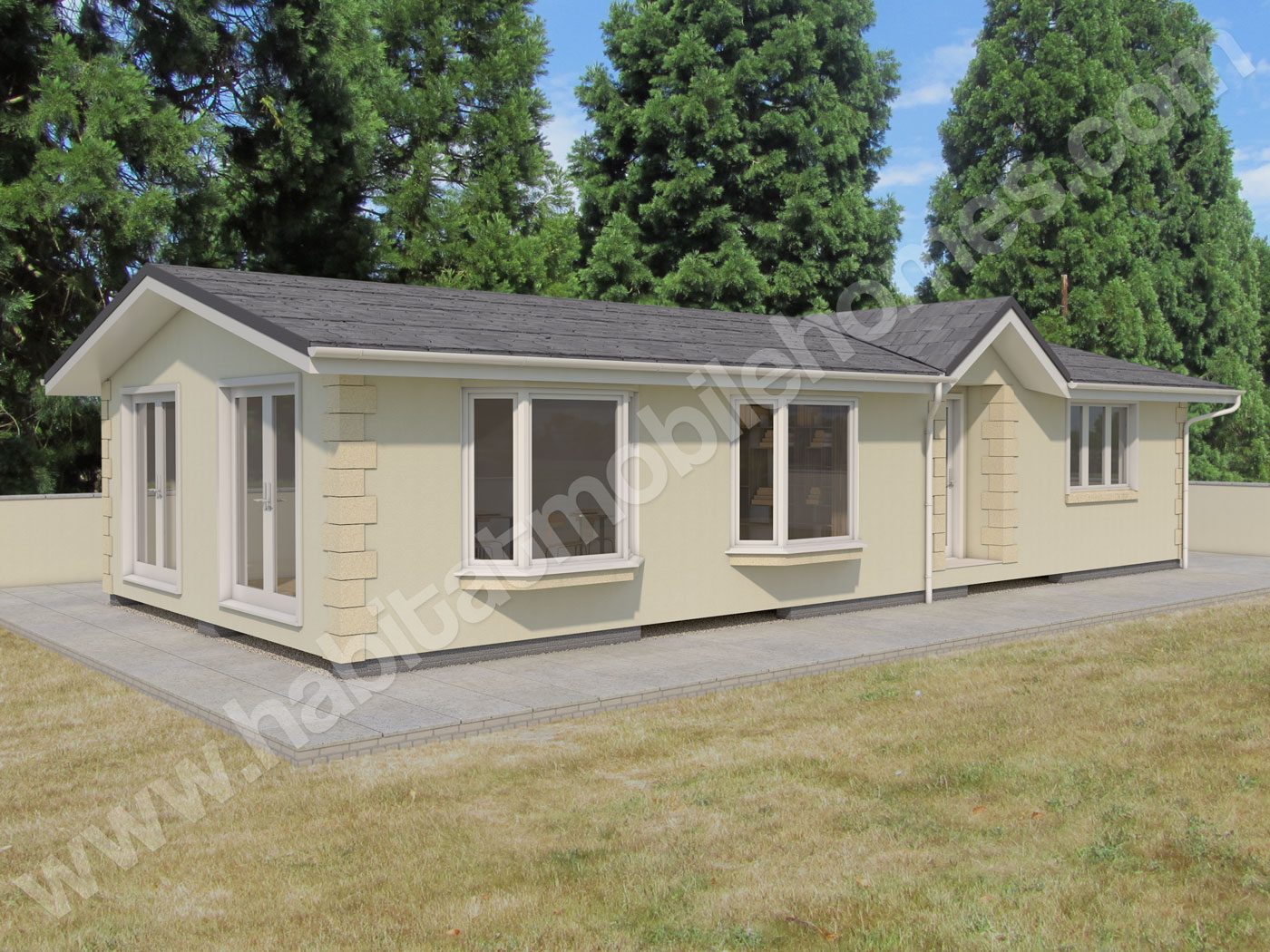 Features:
Bay Windows
External Render
Grey Tile Roof
Architectural Mouldings