Eicher Mobile Home
Retro Influence. Horizontal Strip Windows and Bleached Cladding.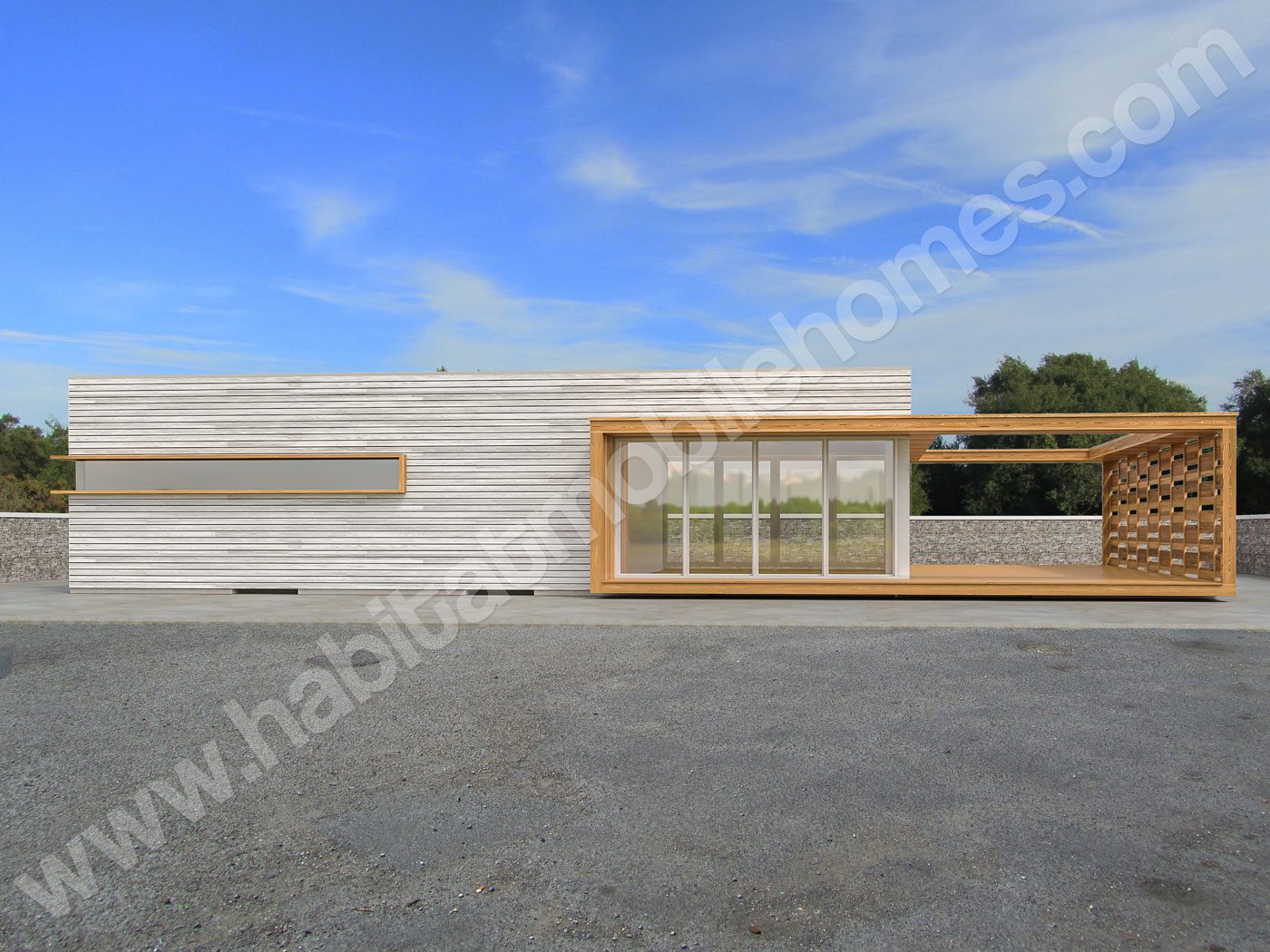 Features:
integrated veranda

horizontal strip windows

folding doors

bleached cladding
Eicher is a retro design building that can be adapted to a wide range of layouts. Inspired by the famous architect the Eicher building has an integrated veranda that helps to keep the interior cool in hot weather and also provides Shade and shelter in rainy or cold weather. The horizontal strip windows help to let in natural light and ventilation, while the folding doors allow for easy access to the outside. The Eicher building is clad in bleached cladding, which gives it a modern look and feel.
Park home manufacturers UK prices vary depending on the size and design of the home. Park homes are becoming more popular in the UK as they provide a unique style of living. The main attractions of park homes are their flexibility and freedom from planning permission restraints. Park homes can be sited on your own land or in a country park. There are many different designs available. This design features include an integrated veranda, horizontal strip windows and folding doors. Park homes are usually built to order so you can choose your own specification and finish. This designs finishes are bleached cladding in light oak effect.
Here at Habitat Mobile Homes Ltd, we are Twin unit mobile home manufacturers in the UK and we pride ourselves on the design features of our buildings which include here a retro design influence with a long vertical window feature.