Post & Beam Type 3 Mobile Home
Feature Oak Beams.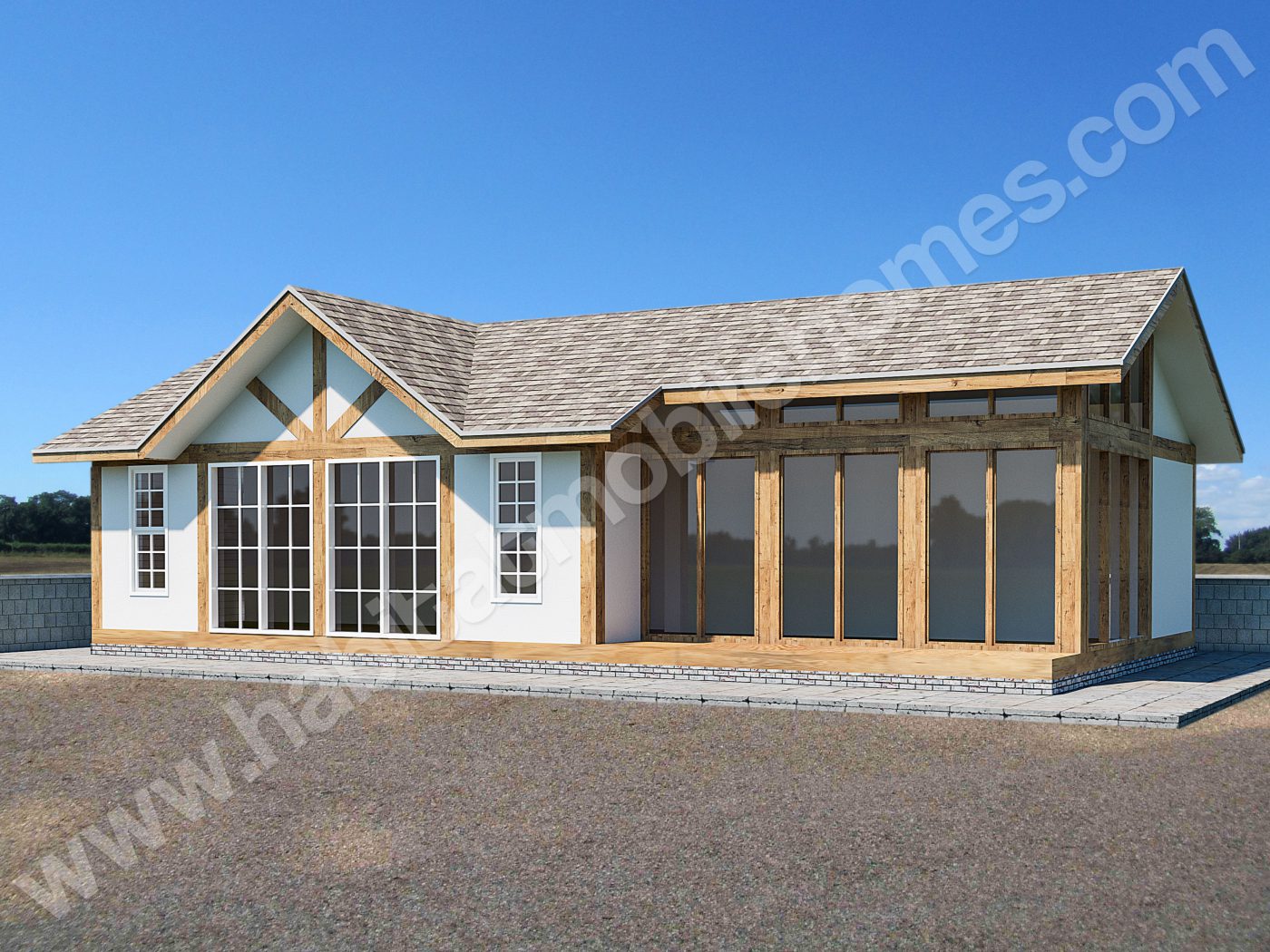 Mobile Home Design Features: Mobile home builders and manufacturers UK
Here at Habitat Mobile Homes Ltd, we are proud to offer a wide range of high-quality homes that can be tailored to suit your specific needs. One of our most popular models is the Feature Oak Beams with white render and roof dormer. This stunning property comes as a planning free garden annexe and kit build, making it the perfect choice for those who want to add a little extra space to their home. The Oak Beams feature a light and airy design that is perfect for the summer months, while the white render and roof dormer provide a sleek and modern finish.
This design is the perfect addition to any home. With its beautiful white render and roof dormer, they add a touch of class and sophistication to any property. They also offer a great planning free garden annexe as a kit build, which is perfect for those who want to add an additional room to their home without the hassle and expense of planning permission. Our Feature Oak Beams are made from the highest quality materials and are designed to last a lifetime. So if you're looking for an addition that will add value and style to your home, look no further than Habitat Mobile Homes Ltd. Contact us today to find out more about our Feature Oak Beams and how we can help you create your perfect home.