Slate Vista Mobile Home
Mono-Pitch Slate Roof with Cantilever Soffit Feature and Recessed Deck.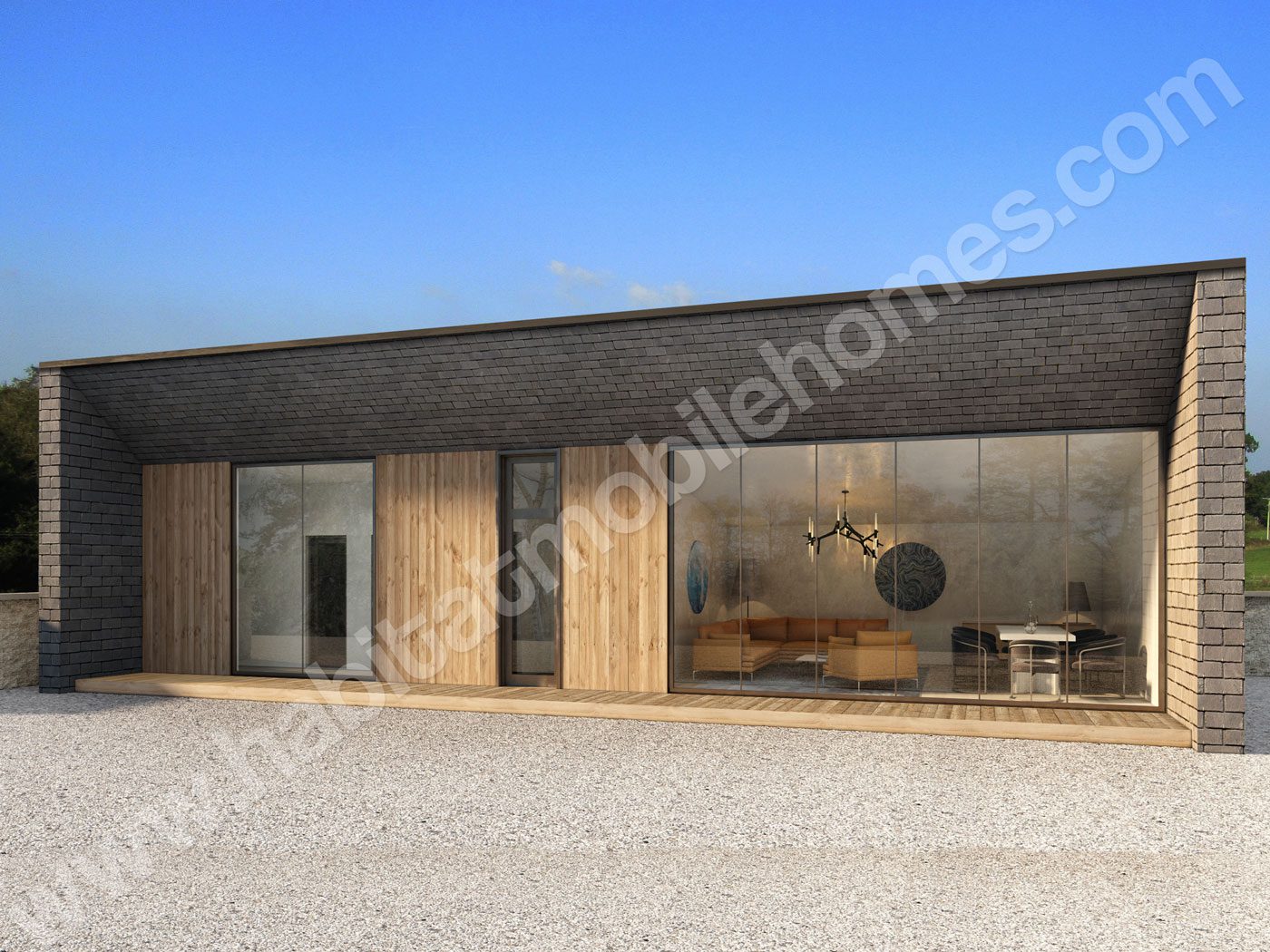 Mobile Home Design Features: Mono-Pitch Slate Roof with Cantilever Soffit Feature and Recessed Deck.
Looking for a rustic mobile home that will fit in perfectly with your woodland or rural surroundings? Look no further! This home is designed to have a rustic look that will blend in well with any natural setting. But don't let the rustic appearance fool you – our homes are built to the highest standards and come equipped with all the modern amenities you need. So whether you're looking for a permanent residence or a holiday home, we have the perfect solution for you. Contact us today to find out more about our woodland and rural mobile home designs.
The Slate Vista mobile home is designed and built with the highest quality materials to provide our customers with a beautiful, long-lasting home. The Slate Vista features a mono-pitch slate roof and slate cladding, which provides not only an elegant look but also superior protection from the elements. Our team of engineers and architects have designed the Slate Vista to withstand the rigors of everyday life, whether you're dealing with high winds or heavy rains.
This contemporary design features a clean, modern look that still blends in well with rural surroundings. And because it often doesn't require any planning permission, it's the perfect way to create your own little oasis in the woods. Whether you're looking for a weekend getaway or a permanent residence, the Slate Vista is the perfect design. This innovative design is perfect for siting in woodland or rural surrounds, and its elegant, clean lines give it a distinctly modern look. The vista has all the creature comforts you need to make it feel like home. With two spacious bedrooms, a fully-equipped kitchen and a light-filled living room, it's perfect for families or those who love to entertain. So if you're looking for a stylish, no-fuss home that can be sited in the most picturesque of locations, the Slate Vista is the perfect choice.