Stratus Mobile Home
Pastel Chic. Curtain Glass Walls and Minimalist Roof. Steel Portal Frame.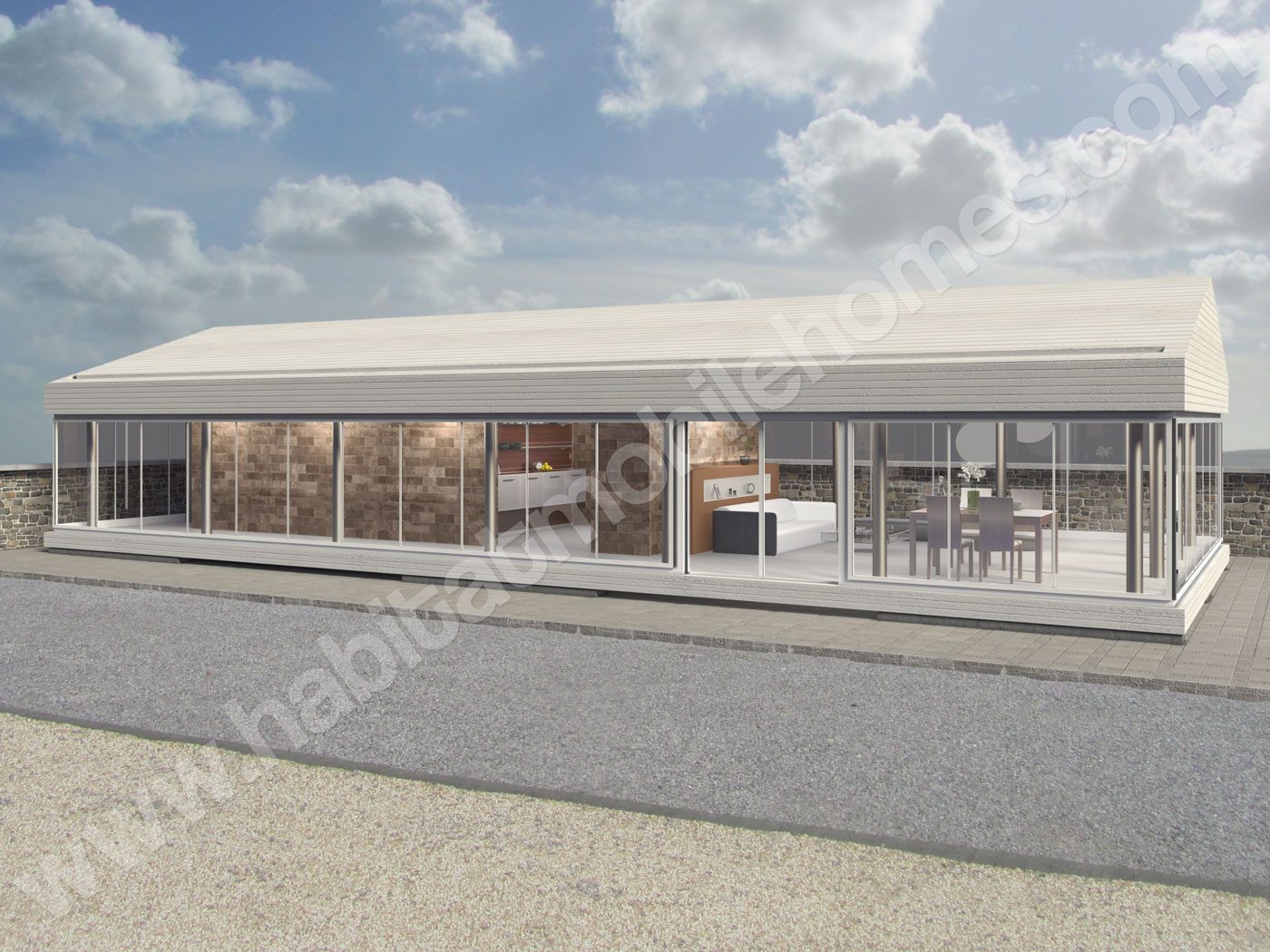 Features:
curtain glass walls

bleached cladding

minimalist roof

steel portal frame
Introducing the latest in chic, contemporary living - the Pastel Chic design Stratus from Habitat Mobile Homes Ltd. This stylish home features curtain glass walls and a minimalist roof, giving it a light and airy feel. The steel portal frame is both strong and stylish, and the bleached cladding ensures that this home will turn heads. Inside, the Stratus is just as stunning as it is outside. The open-plan layout gives you plenty of space to entertain, and the pastel colour scheme creates a calm and relaxing atmosphere. Whether you're looking for a permanent home or a holiday getaway, the Pastel Chic cladding of this design is sure to impress. Discover the perfect place to call your own today.
At Habitat Mobile Homes Ltd, we pride ourselves on our unique and modern designs. Our latest model, the Stratus annexe, features curtain glass walls, bleached cladding, a minimalist roof and a steel portal frame. These design features allow the annexe to be built without the need for planning permission, making it the perfect choice for those who want to add an extra room to their property without any hassle.The Stratus annexe is also highly energy efficient, thanks to its insulation and airtight seal. So if you're looking for a stylish and practical way to extend your home, look no further.
Using the Stratus mobile home as a garden annexe is a fantastic option for anybody looking for a bit of extra space that doesn't require planning permission. It's modern design under the caravans act means it will compliment any contemporary garden setting and the glass frontage means it gets plenty of natural light. The annexe comes with two bedrooms, a kitchen and a living area so it's perfect for guests or as a home office. There is also a range of different design options to choose from so you can really make it your own. If you're looking for extra space without the hassle of planning permission, then the annexe is the perfect solution. Contact us today to find out more.