BoxGrove Mobile Home
Modern Rural Design with Extended Soffit and Fascia and Duel aspect pitch roof.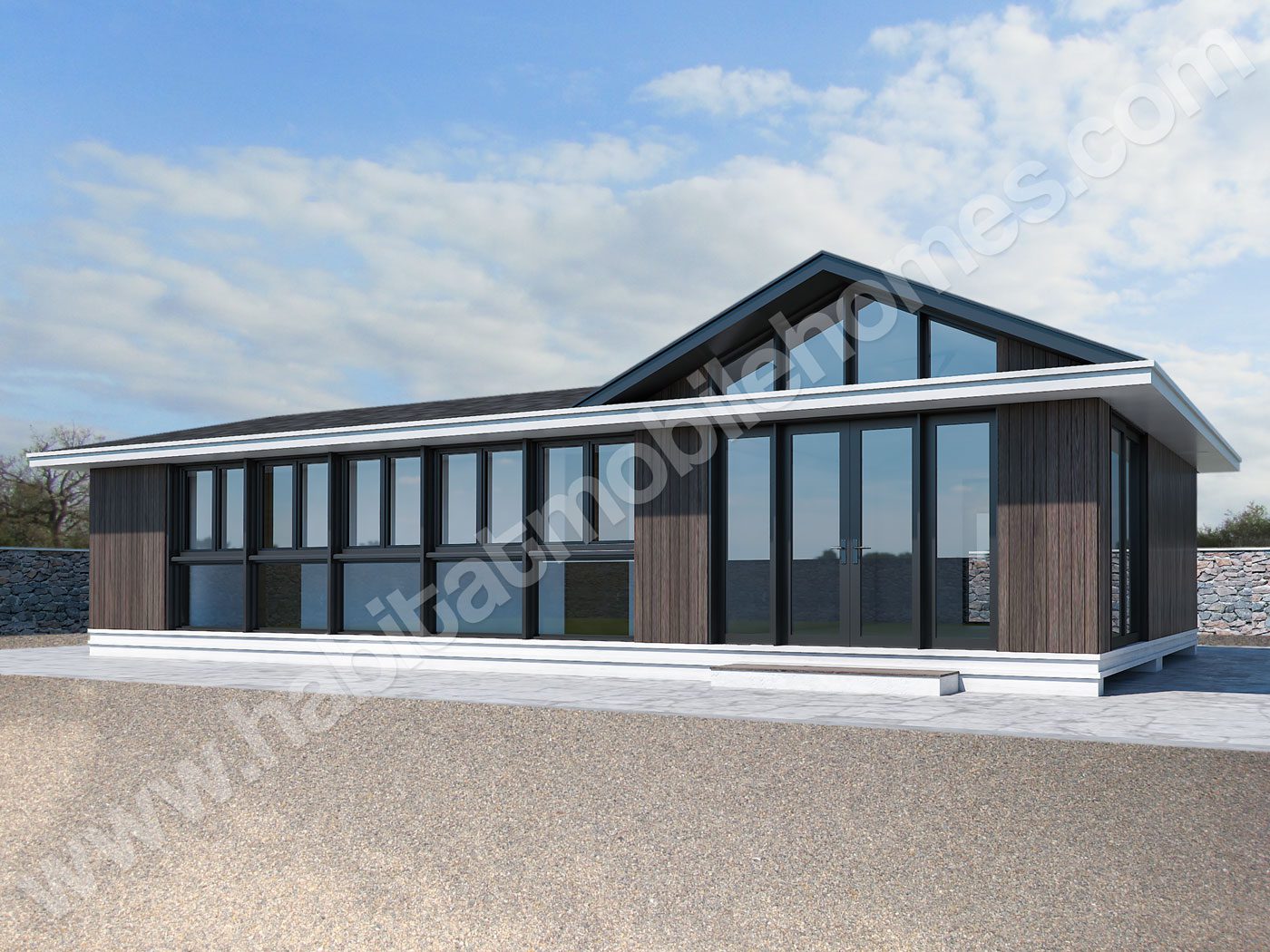 Mobile Home Design Features:
Habitat Mobile Homes Ltd is proud to offer the Modern Rural Design with Extended Soffit and Fascia. This sleek and stylish design is perfect for those who want a taste of the country life without sacrificing modern conveniences. The BoxGrove model features soffit and fascia design and triangular top light windows, allowing you to enjoy beautiful views of your surroundings. The BoxGrove also comes equipped with two full bathrooms, a spacious living area, and a large kitchen with all the amenities you need to make family meals. This model is perfect for those who want to downsize or move to a more rural location. Contact Habitat Mobile Homes Ltd today to learn more about the Modern Rural Design.
Boxgrove is a static caravan that has been designed to combine the best of both worlds – the modern and the rural. As twin unit mobile home manufacturers in the UK, we have used cutting-edge technology to create a static caravan that is both stylish and practical. The Boxgrove has a number of design features that make it ideal for both rural and urban settings. The triangular top light windows means that the Boxgrove is both light and airy, while the use of twin walls makes it highly insulated. The Boxgrove also comes with a choice of either hardwood or composite cladding, meaning that it can be adapted to suit any surroundings. In short, the Boxgrove is the perfect static caravan or twin unit mobile home for those who want the best of both worlds.