Escarp Mobile Home
Modern Duel Mono-Pitch and Stone Wall Skirting.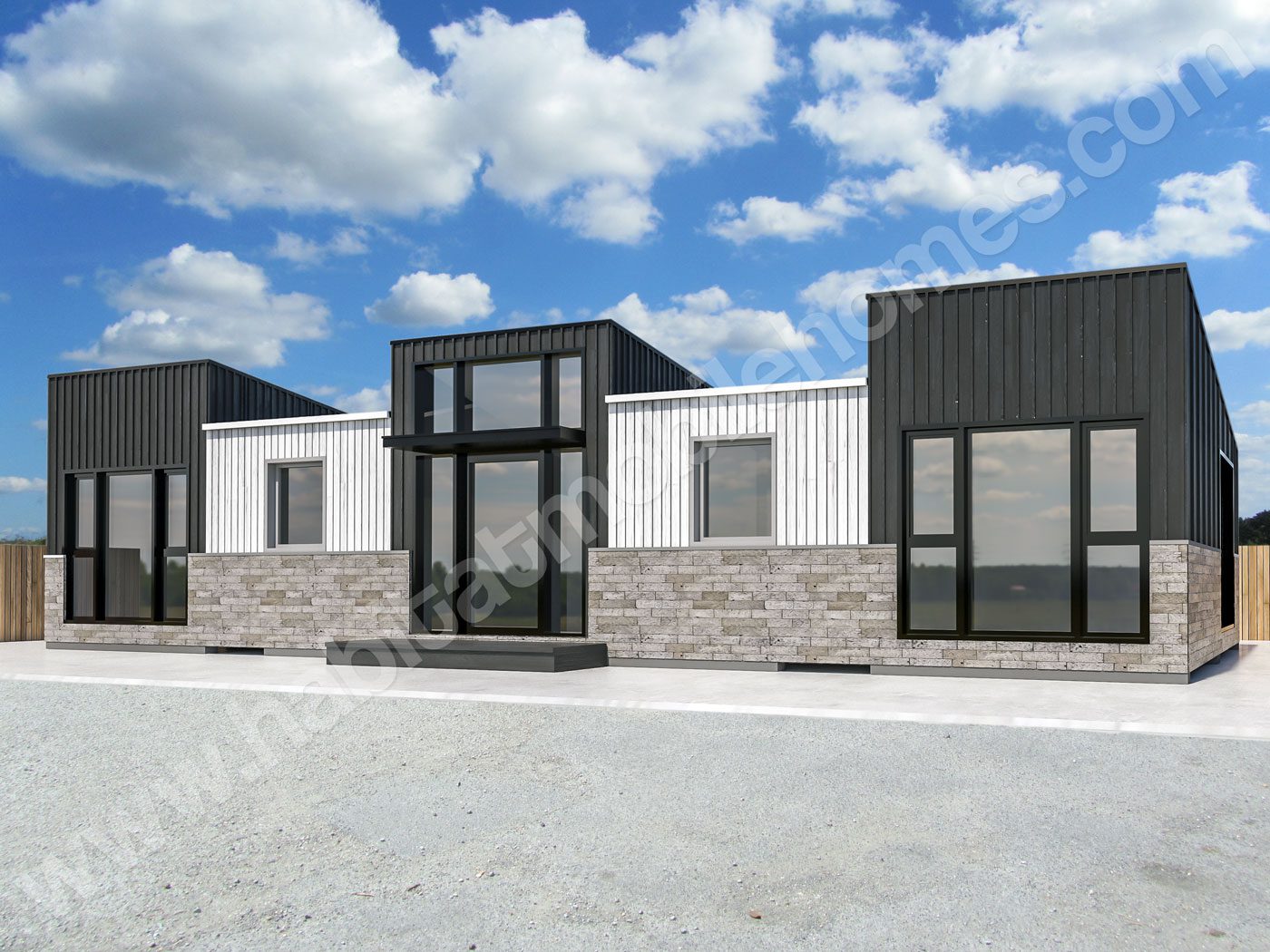 Features:
duel aspect mono-pitch

stone skirting

vaulted ceilings

combination window units
Are you looking for a unique and stylish mobile home? Habitat Mobile Homes Ltd offers a wide range of high-quality homes, including our duel aspect mono-pitch model. This home is perfect for those who want to make a statement with their property. The stone skirt walling and vaulted ceilings give it a real sense of luxury, while the combination window units ensure that you can enjoy plenty of natural light. If you're looking for a mobile home that's both stylish and practical, then this is the perfect option for you.
At Habitat Mobile Homes Ltd, we believe that your home should be a reflection of your unique style and personality. That's why we offer a wide range of customization options for our mobile homes. From the exterior finish to the interior layout, you can design your perfect space. And with our team of experienced professionals, we can bring your vision to life.
One of our most alternative design features is the duel aspect mono-pitch roof. This feature allows for more light and space inside your home and also provides a modern aesthetic. Stone skirting is another popular option, providing a classic look that is both durable and stylish. And for those who want a truly unique space, our vaulted ceilings are the perfect choice. Combining function with beauty, these ceilings add both visual interest and extra headroom.
Our homes are designed with your lifestyle in mind, and we offer a wide range of customization options to make sure your home is perfect for you. From the outside, our homes are strikingly different from traditional park homes. Our use of natural materials and clean lines gives our homes a modern look that will stand out from the crowd. Inside, our homes are just as impressive. We offer a wide range of design features that can be customized to your taste, and our team of experts will work with you to create a home that is both stylish and functional. If you're looking for a mobile home that is truly one-of-a-kind, Habitat Mobile Homes Ltd is the builder for you.
To learn more about our mobile homes and customization options, visit us online today. We would be happy to answer any questions you may have and help you create your dream home, fill in the contact form on the 'Contact' page and tell us about your project.