Imperial Gate Mobile Home
Architectural Moulding. Sliding Sash Windows and Walk on Roof.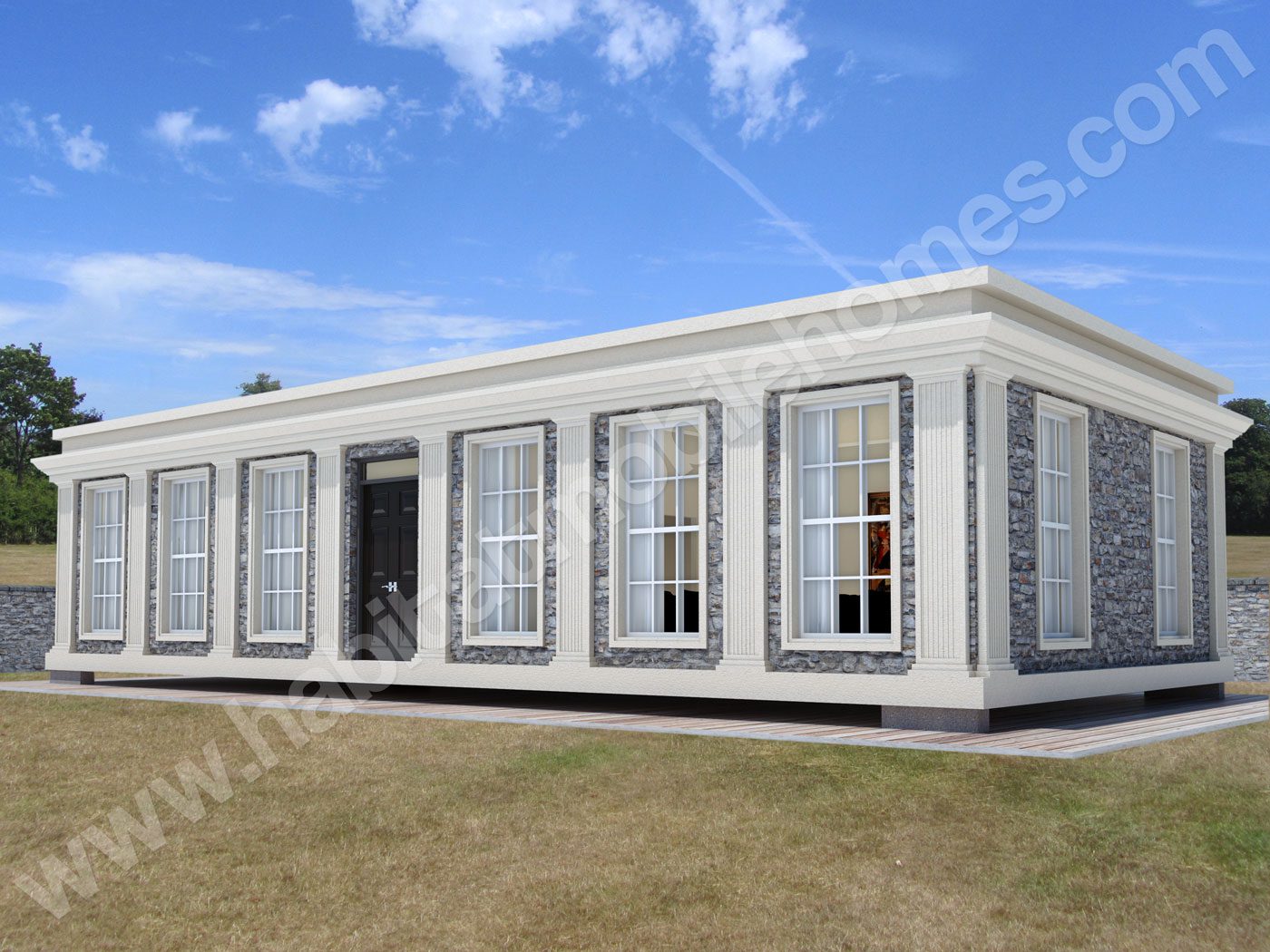 Features:
moulded columns

sliding sash windows

walk-on-roof

natural stone cladding
Imperial Gate by Habitat Mobile Homes Ltd is a luxurious design benefitting from unique and exclusive features such as moulded columns, sliding sash windows, walk-on-roofs and natural stone cladding. The Imperial Gate is the perfect marriage of Georgian grandeur and modern living; each home has been designed to maximise space, light and privacy, with a focus on creating a warm and inviting atmosphere.
The moulded columns, sliding sash windows, and walk-on-roof design features are sure to impress, and our natural stone cladding is the perfect finishing touch. Plus, our mobile homes often don't require any planning permission if sited in a garden, so you can move in right away. And if you need an annexe for guests or relatives, we can help with that too.
One of the many design features that sets our mobile homes apart is the inclusion of moulded columns. These columns don't provide support and structure to the mobile home, they just add a touch of elegance to the overall design. In addition, our mobile homes feature sliding sash windows. These windows allow for natural ventilation and light, and they also provide a sleek and modern appearance. Finally, this mobile homes is equipped with walk-on-roof. This feature allows you to easily access the roof and take in the view of your surrounding. With these design features, it's easy to see why Habitat Mobile Homes Ltd is the leading provider of mobile homes in the UK.