New Lodge Mobile Home
Cedar Cladding with Sage Green Windows and Glazed Gables.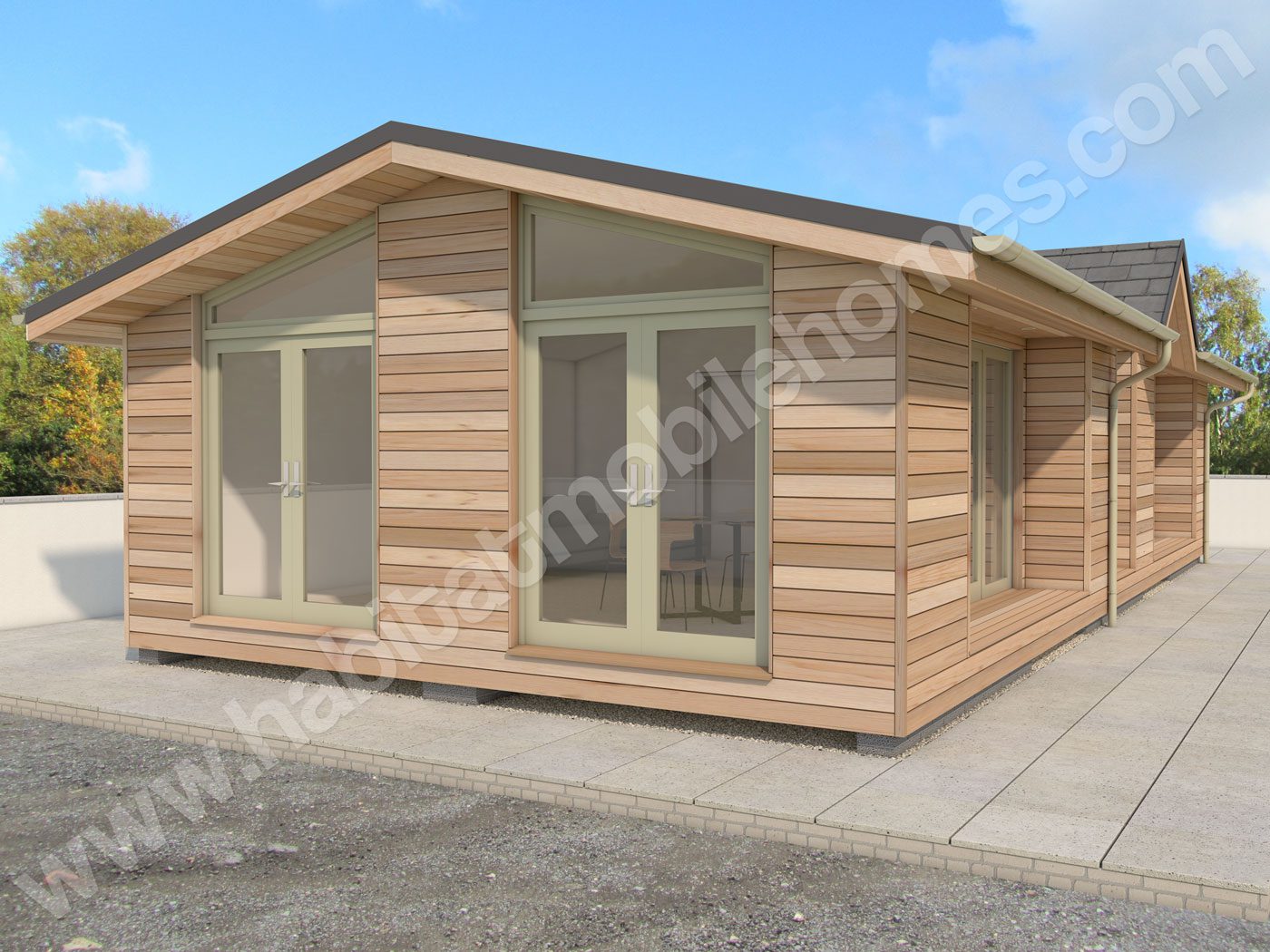 Features:
Cedar Cladding with Sage Green Windows and Glazed Gables.
Brand new mobile homes for sale UK from Habitat Mobile Homes Ltd. Our latest mobile home features Cedar Cladding with Sage Green Windows and Glazed Gables. This stylish and modern home is perfect for those who are looking for a low-maintenance property that is easy to heat and very energy-efficient. The unique design of the glazed gables allows for plenty of natural light to enter the home, making it bright and airy. The cedar cladding provides excellent insulation, meaning that the home will stay warm in winter and cool in summer. If you are interested in purchasing this brand new mobile home, please get in touch with our team today. We would be more than happy to answer any questions that you may have.
Sage Green windows provide a perfect contrast to the natural beauty of cedar cladding, making Cedar a top choice for those looking to live in a rural setting. Our company's mobile homes are made with high-quality materials and craftsmanship, and the cedar cladding and sage green windows are no exception. The cedar cladding is sourced from sustainably managed forests, and the windows are made with argon gas-filled double glazing for energy efficiency. With its combination of style and substance, the Cedar Mobile Home Design is the perfect choice for those who want to live in a beautiful country setting.
Habitat Mobile Homes is a UK-based company that specializes in building and manufacturing mobile homes. One of the company's most popular design features is the triangular top light window, which is used to let in more light and create an interesting look. The company also offers French doors, which are another popular choice for those who want to add more light to their home. When it comes to choosing a mobile home, Habitat Mobile Homes has a wide range of options that are sure to meet your needs.