Palace Gate Mobile Home
Corner Quoins and Balustrade Roof Deck. Real Brick Cladding.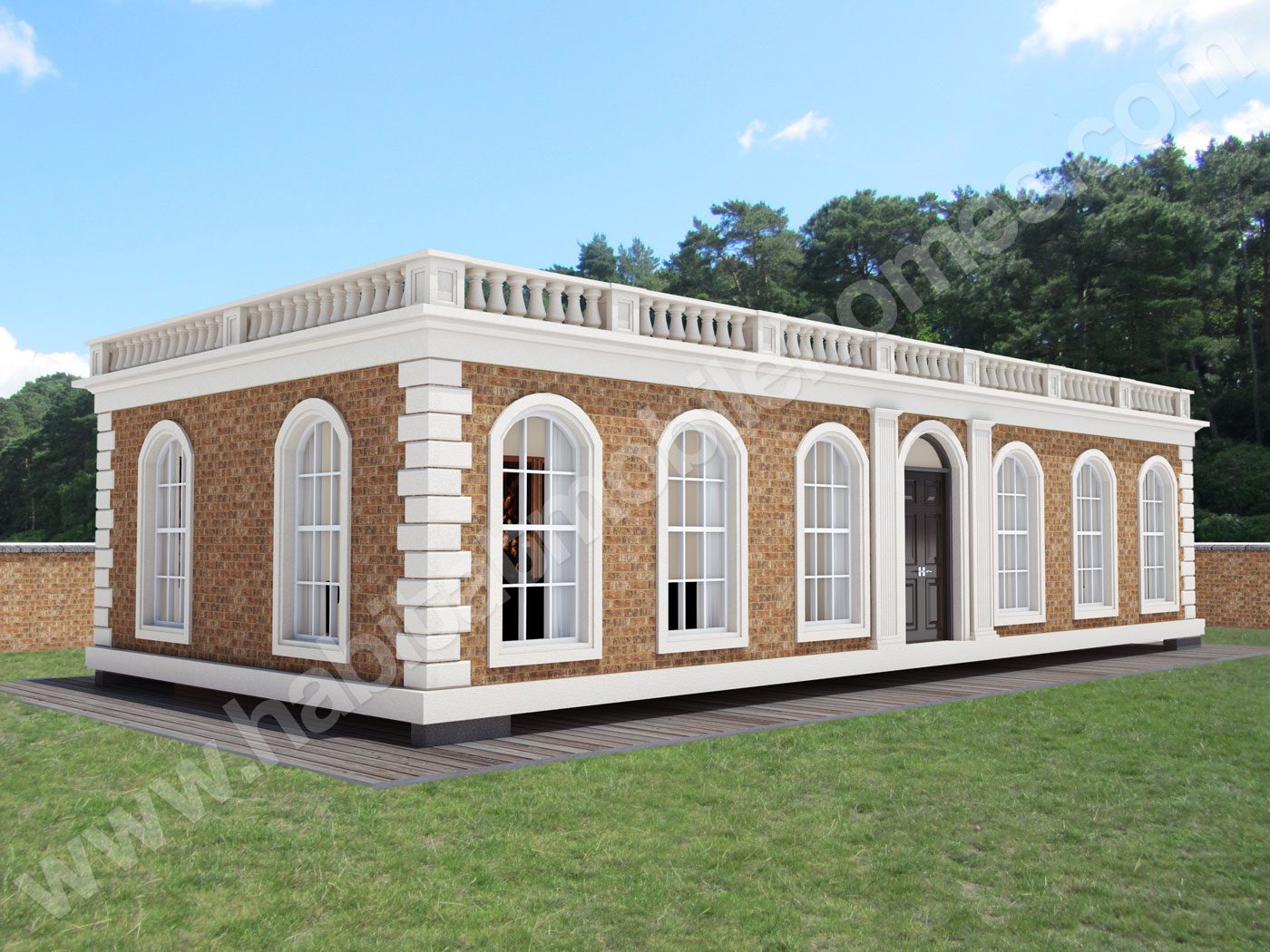 Features:
corner quoins

arch windows

balustrade roof deck

real brick sheet cladding
The Palace Gate model from Habitat Mobile Homes Ltd. is a luxurious and stately home that features many high-end design details, including corner quoins, arch windows, and a balustrade roof deck. The Palace Gate is also clad in real brick sheet cladding, adding an extra layer of beauty and protection to the home. These design features come together to create a truly stunning mobile home that is sure to impress even the most discerning buyer. If you're looking for a mobile home that oozes elegance and sophistication, the Palace Gate is the perfect choice.
Palace Gate is one of our most popular models and it's easy to see why. With its corner quoins, arch windows and balustrade roof deck, it has all the features of a stately home but without the planning permission headaches!
The real brick sheet cladding gives Palace Gate a solid, traditional feel that will never go out of fashion. And if you want to add a bit of extra living space, the Palace Gate comes entry roman columns. With a no-planning-required garden annexe, the Palace Gate is the regal choice.