Park Home Mobile Home
Traditional Park Home with Bay Windows and Render Finish.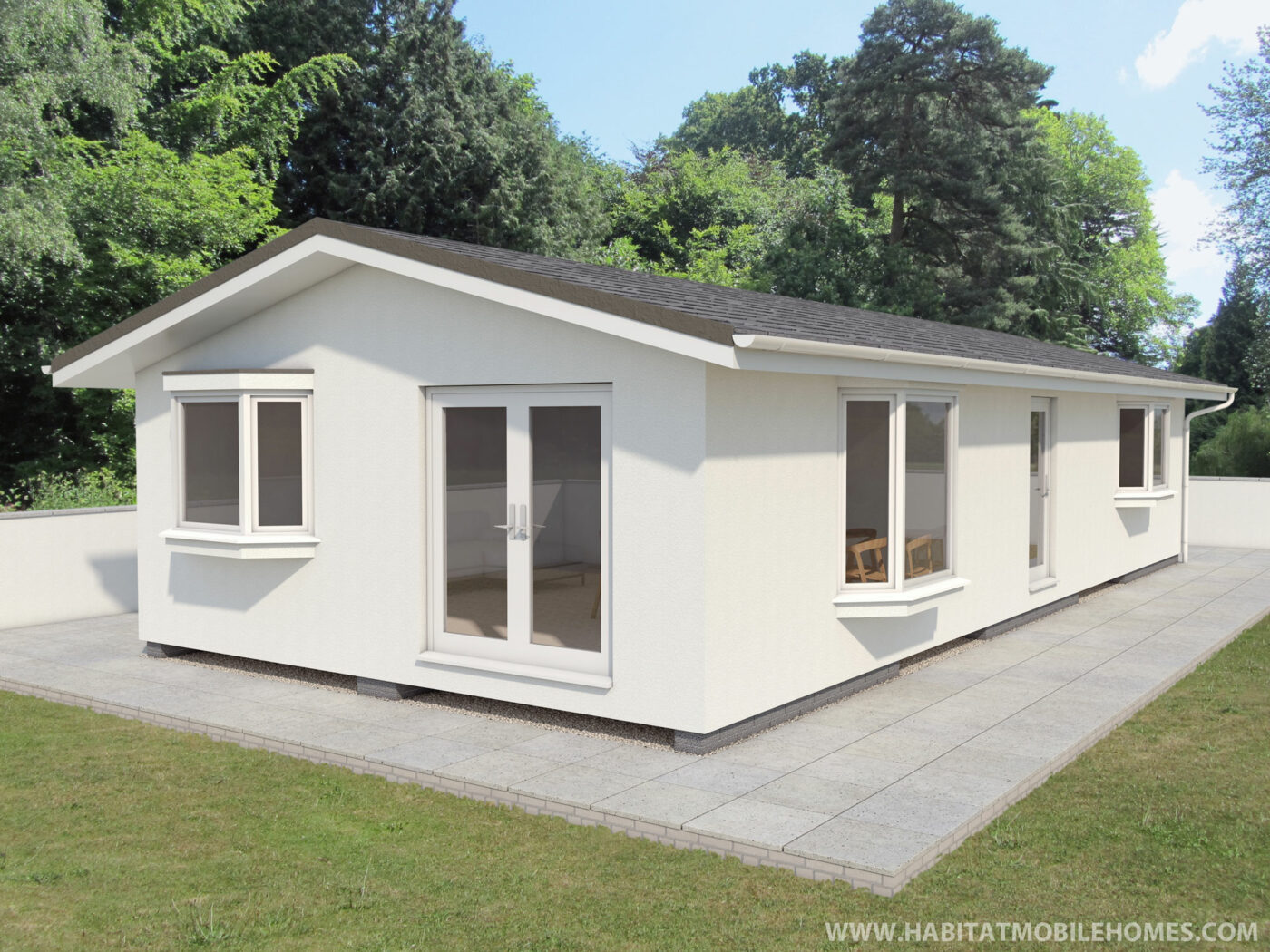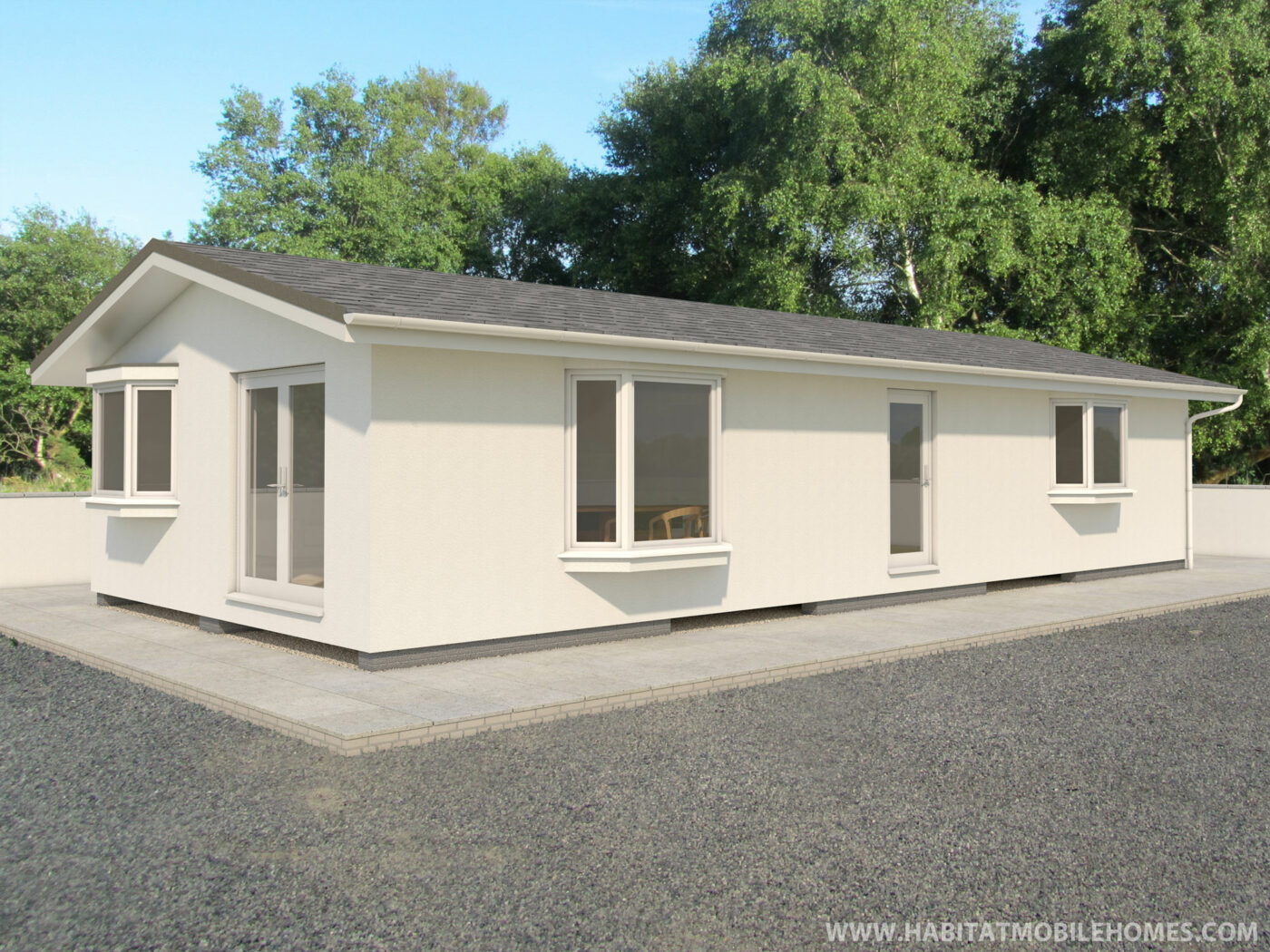 Features:
Bay Windows

External Render

Grey Tile Roof

Architectural Mouldings
Welcome to Habitat Mobile Homes Ltd, providers of the highest quality static caravans and traditional park homes. This classic design, the Bay Windows, is a perfect example of our dedication to style and comfort. Featuring External Render, Grey Tile Roof, and Architectural Mouldings, this mobile home is sure to turn heads and provide a cozy place to call home. So come on down and check out the Habitat Mobile Homes Ltd difference! We know you won't be disappointed.
At Habitat Mobile Homes Ltd we're proud to present our classic mobile home design: the traditional park home. This luxurious static caravan comes complete with all the features you would expect from a high-end home, including bay windows, external render, grey tile roof, and architectural mouldings. But that's not all! The Habitat team has also added some modern touches, such as an open-plan layout and a spacious deck. Whether you're looking for a holiday home or a permanent residence, the traditional park home is sure to meet your needs. So what are you waiting for? Contact Habitat Mobile Homes Ltd today and make your dream of owning a luxury static caravan a reality.
If you're looking for a mobile home in the classic park home style, we've got just what you're looking for. Our mobile homes are designed to provide you with the highest level of comfort and convenience, and our team of experts can help you find the perfect design to suit your needs. Contact us today to learn more about our services and how we can help you find the perfect mobile home for your family.
A familiar design?
Omar Homes, Tingdene, stately-albion, lissett homes, pathfinderhomes, and willerby are all manufacturers of classical park homes designs. Each company produces high quality homes that are perfect for those who are looking for a more traditional style of living. Omar Homes specializes in producing a wide range of home sizes and floor plans, so there is sure to be a perfect fit for every family. Tingdene offers a variety of different layouts, ensuring that there is something to suit everyone's needs. Stately-albion focuses on creating a luxurious and comfortable living space, while lissett homes offers a similar quality option. Pathfinderhomes provides a broad selection of different styles and designs, making it easy to find the perfect home for you. Finally, willerby strives to create homes that are both stylish and functional. However, unlike these commercial manufacturers we focus on kit builds for DIY'ers and self builders. We don't normally deal with parks so recommend these companies for holiday park locations.